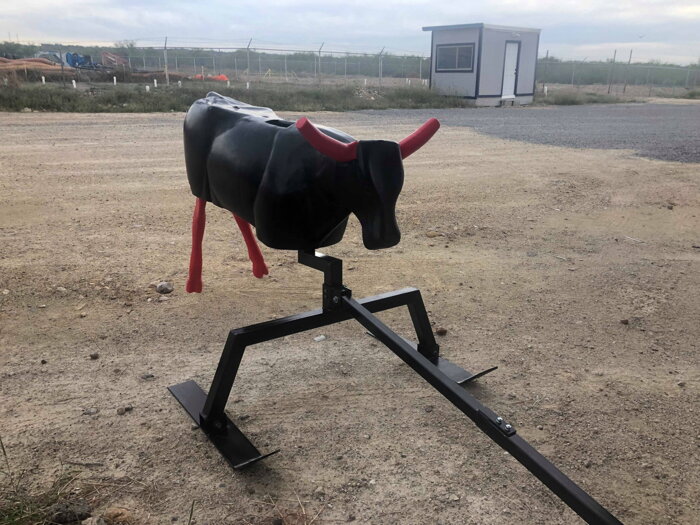 For Header and heeler. Mulri-purpose roping tools.Dummy is possible pulling behind quad or car.
Dummy is possible use take down with framework and use him like a static training dummy.Dummy head is with breakaway horn for simple pull rope after catch horn.Heel site after dally pull together and behind use horse real feel how live cattle.Dummy learn you and your horse good distance and timing.Dummy is constructed with real size.
Dummy is possible simple transport from place to place.